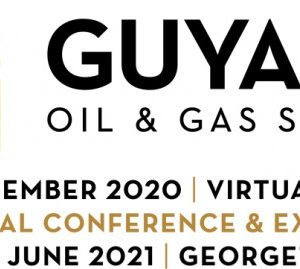 The virtual Guyana Oil and Gas Summit will address such key issues as, Guyana in the markets energy world.
– There will be announcements from the Government on Guyana's oil and gas sector
– The face-to-face version will take place in Georgetown, Guyana, on June 9 and 10, 2021
——————————-
His Excellency Dr. Irfaan Ali, President of the Cooperative Republic of Guyana, will officially open the virtual Guyana Oil and Gas Summit to be held virtually on December 1 and 3, 2020.
The event is being held in partnership with the Georgetown Chamber of Commerce and Industry. The Summit will include several content-rich panel sessions, allowing senior managers from all industries to connect and participate with each other virtually to hear the latest project announcements and facilitate practical solutions to successfully develop their business in Guyana's energy sector.
The Summit is an opportunity for virtual networking, executive panels led by thought industry experts providing exclusive updates on key topics such as
– Guyana in World Energy Markets: Future Industry Trends and Recovery Scenarios
– Local content strategies for a successful oil and gas industry: Lessons from around the world
– Virtual educational lounges – Where internationals meet regionals Companies
– Sustainable Oil Regimes: Creating a New Environment for Energy Projects in Guyana
– Financing the recovery of the oil and gas industry and attracting investment to the region
– Deepwater projects, technology and innovation in the oil and gas sector
Speakers will include
– H.E. Dr. Mohamed Irfaan Ali, President of the Cooperative Republic of Guyana
– H.E. Mr. Vickram Bharrat, Minister of Natural Resources of the Cooperative Republic of Guyana
– H.E. Mr. Deodat Indar, Minister of the Ministry of Public Works in charge of Energy Sector Management, Cooperative Republic of Guyana
– H.E. Mohammad Sanusi Barkindo, OPEC Secretary General
– H.E. Francis R. Fannon, Assistant Secretary, Office of Energy, U.S. Department of State
– The Honorable Greg Quinn, British High Commissioner to Guyana and non-resident of Suriname
– Nick Deygoo-Boyer, President of the Georgetown Chamber of Commerce and Industry (GCCI) Guyana
For more information and conference registration, visit https://www.guyana-oil-gas.gy/