STEM Innovators honour Guyana's robotics teams; "…Guyana's future is bright…"
More than 50 of Guyana's future STEM leaders were honoured in a prize giving event on Saturday February 5th at the Racquet Centre on Woolford Avenue.
IYRC Teams Honoured
The robotics national teams included 5 teams along with their 5 coaches whose members participated in the International Youth Robotics competition (IYRC)–a global challenge which included more than 70 countries and in which Guyana's national teams scored respectively– 1 gold, 2 silver and 2 bronze medals.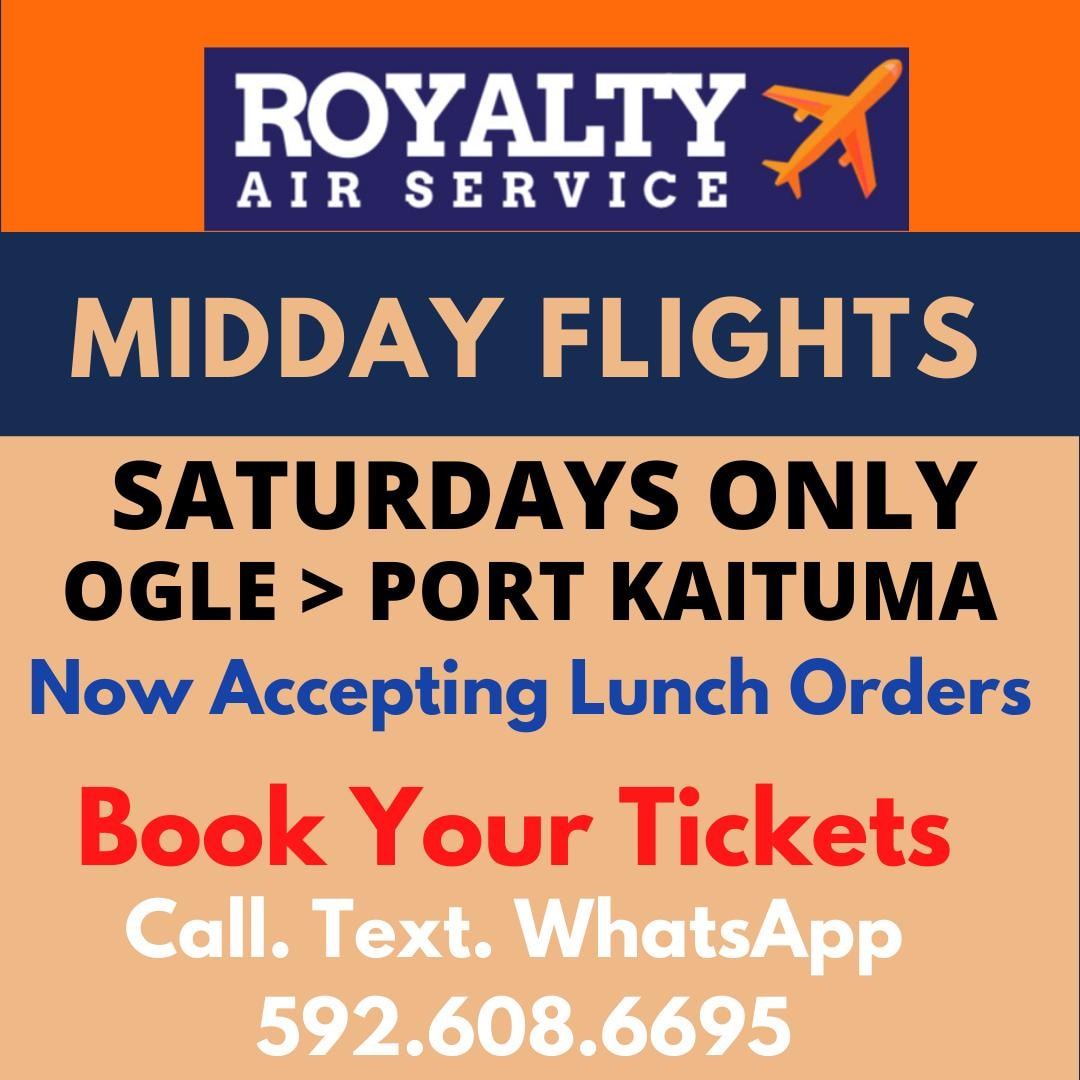 The 5 IYRC challenge teams that were honoured were Team Legendary, bronze –Nailah Asma Fordyce, Lucas Simpson, Michael Blake, Angel De Mendonca & Sean Duncan. Team Transformers, gold–Tushaant Sanichara, Rashad Lancaster, Jonathan Lewis, Andrew Hooper and Ethan Rosine. Team Mighty Jaguars, silver–On Beaton, Elijah Rosine, MAHIR RAJKUMAR, Eva Boodie & Jeanpaul Applewhite Hercules. Team Dominators, bronze–Joshua Doris, Lenisha McAlmont, Zaki Ishmael, Jayden Robin & Daniel Lewis and finally Team NextGen, bronze–Riya Balkarran, Haresh Pooran, David Balkarran, Sanella Barrarmine, and JoanAnn Mcurdy.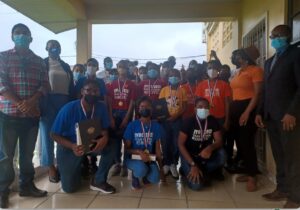 FGC Team Guyana 2021
The 16 members of Guyana's senior national team who were honoured are–Ariel Taylor, Ezra Minty, Manoj Lachman, T-Sehai Holder, Amena Chatarprasad, Raah Russell, Lateisha McArthur, Lazaro Fraser, Daniel McAlmont, Xaria Holder, Akhilesh Kishun, Kyle Dos Santoś, Javon Azore, Jedaiah Gibson, Domanech Wills & Emelio Persaud.  The team was led by Coach Arrianna Mahase and Technical Advisors and Mentors, Daniel Eastman, Shamar Stewart, Michael Sampson and Team Administrator Dominic Budhan.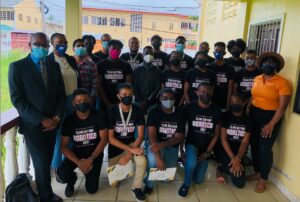 The FGC participated in the 2021 First Global Robotics Challenge in which more than 160 countries participated along with their coach and 5 mentors will also be honoured.  This team placed 24th among 160 countries in the world and more importantly worked on prototypes which included the launch of Guyana's first mini satellite (cubesat); the creation of an automated koker flood management system and in partnership with Team St Lucia to create an automated farm management system which used sensors to determine optimal dispersal of water and fertilizer in order to help farmers to increase yield and reduce costs.

Partners In Innovation
Partnering to honour the nation's young innovators were Tullow Oil, GTT, the Department of Youth and STEMGuyana.        "STEMGuyana is bringing innovation and creativity at a different level…they are also teaching their young members values…" – Eon Stephens, Tullow Oil. Also present was GTT's Senior Manager – PR and Corporate Communication, Jasmin Harris who contributed to the closing of the event and shared that, "…GTT has a history of supporting initiatives that bring innovative solutions to Guyana and we are proud to be targeting and supporting the leaders of the next generation…".  Director of Youth, Suresh Singh represented the Ministry of Culture, Youth & Sports and spoke of the multiyear partnership between STEMGuyana and the Department of Youth.  He stated that, "…we are partnering with STEMGuyana to bring innovation and technology to our Guyanese youth…we are now exposing our youth to technology we could once only imagine…that technology is now here in Guyana"
STEMGuyana clubs are slated to be reopened during the first quarter of 2022.  Openings have been delayed due to the concerns generated by the COVID pandemic.  Join the STEMGuyana facebook page for current announcements.