A Brutal COVID Wave Will Cripple Guyana If Citizens Do Not Change Their Behaviors
"India "saved humanity from a big disaster by containing corona effectively," Mr. Modi told a virtual gathering at the World Economic Forum in late January, three tricolor Indian flags displayed in the background."
Modi's crowing about India's exceptionalism in "beating" the epidemic – younger population, native immunity, a largely rural population – and declaring victory on the virus turned out to be cruelly premature.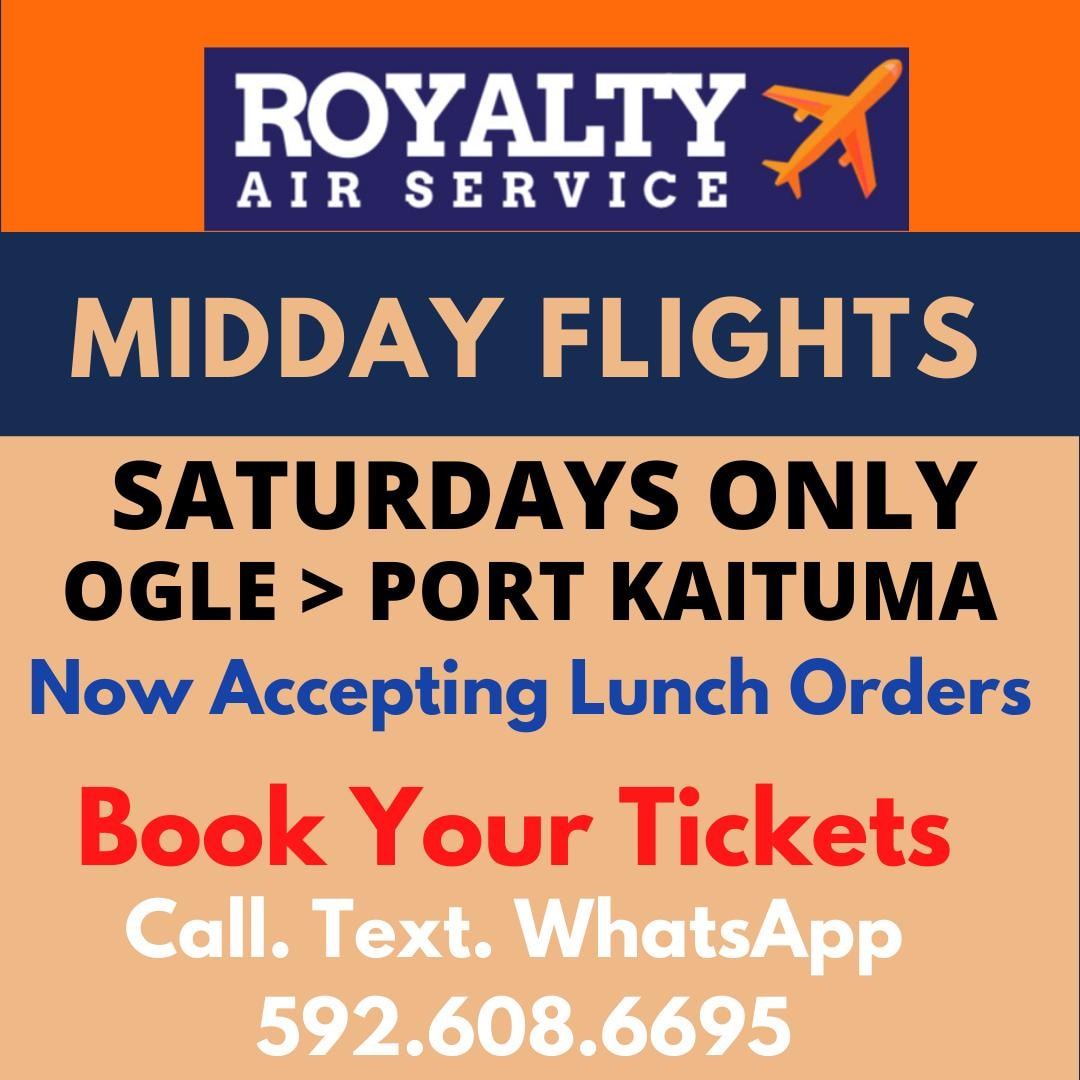 India's second wave was fuelled by people letting their guard down, attending weddings and social gatherings, and by mixed messaging from the government, allowing political rallies and religious gatherings. With infections declining, fewer people were taking the jabs, slowing down the vaccination drive, which had aimed to inoculate 250 million people by the end of July.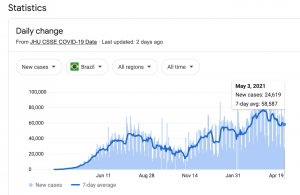 Fast forward to Guyana, a tiny nation of 750,000 with a less than reliable health care system.  Bordered by Brazil, a country that has reported a 7 day average of 60,000 new cases and a 7 day average of 2,384 deaths, their healthcare system brought to its proverbial knees and Venezuela a nation under economic embargo and woefully under-testing and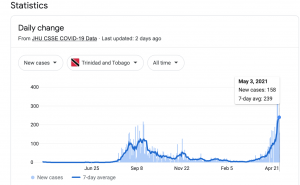 underreporting, reports a 7 day average of 1200 cases and 18 deaths, clearly inaccurate and under-reported.
Trinidad and Tobago, Guyana's sister Caribbean nation has responded to recent spiralling new cases and deaths.  They have essentially shut down their country because of a 7 day average of 239 new cases and a 7 day average of 3 deaths.  Prime Minister Keith Rowley is supported by the business community in his move to shut down the country and stated that the move was "absolutely necessary to avoid the unimaginable—the total collapse of the health care system."
Guyana's Stats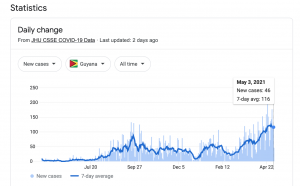 Guyana stands on the brink of economic transformation but eternally optimistic as citizens are, they simply refuse to envision a future with hospitals overflowing with COVID ICU patients and too many deaths to manage respectfully.
Guyana's 7 day average of new cases is 116, along with 7 day average of deaths at 2, 4 deaths on May 3rd.  In Guyana, the nation battles with vaccine hesitancy while the markets bustle with citizens who seem uncommitted to wearing masks.  Parties and large gatherings continue, as many go about their day as if Guyana has found the cure for COVID.  Neither government nor the business community seems convinced of the need to shut down the country, and indeed, Guyana's vulnerable families; a population of more than 60,000 households are still reeling from the 2020 extended pandemic lockdown.
Everything in place to get to herd immunity
In spite of a pervasive recalcitrance, the gods of health have been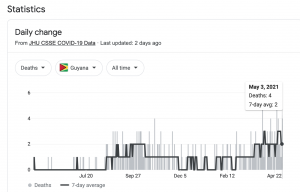 good to Guyana, but a vastly different future of suffering and death could enshroud the tiny nation if behaviours and decisions do not change.
Businesses and government agencies must recommit to hand washing facilities, they must insist that customers wear masks and practice social distancing and citizens of Guyana must accept the vaccines available, so that the pending health disaster is averted.  All the signs of of a more deadly second wave are before us, just peruse the charts of new cases and new deaths.  The trend line is going up.
Guyanese must decide whether to invest some discipline today in doing things like washing hands, wearing masks, and taking the vaccine, or face an uncertain future of suffering and death.  The decision seems like an easy one.