Marilyne Trotz Autocad Lab Commissioned At St Roses High School
The Marilyne Trotz AutoCad Lab was recently commissioned at the St. Roses' High School.

She attended St. Roses between 1953 and 1959 and was a member of Cologne House. The ceremony was made possible by the collective efforts of the school's Board of Governors, the headmistress, teachers, students, family,

 and 

friends. It was held to coincide with the first anniversary of her passing.
+

 K.P Thomas and Sons Inc provided the expertise necessary for the completion of the Lab.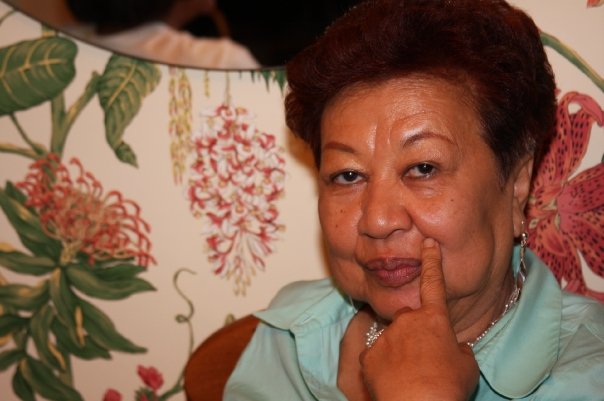 Marilyne has written of her time at St. Roses, and how in the latter half of the 1950s, the school "reached out more to the community, through participation in music festivals and inter-school debating competitions. This increasing interest in events that affected the social, political, and economic order at the national, regional, and international levels also led St. Roses to invite a wide cross-section of persons to address students, broadening horizons and inspiring many to pursue further studies and contribute in new ways to the development of the nation."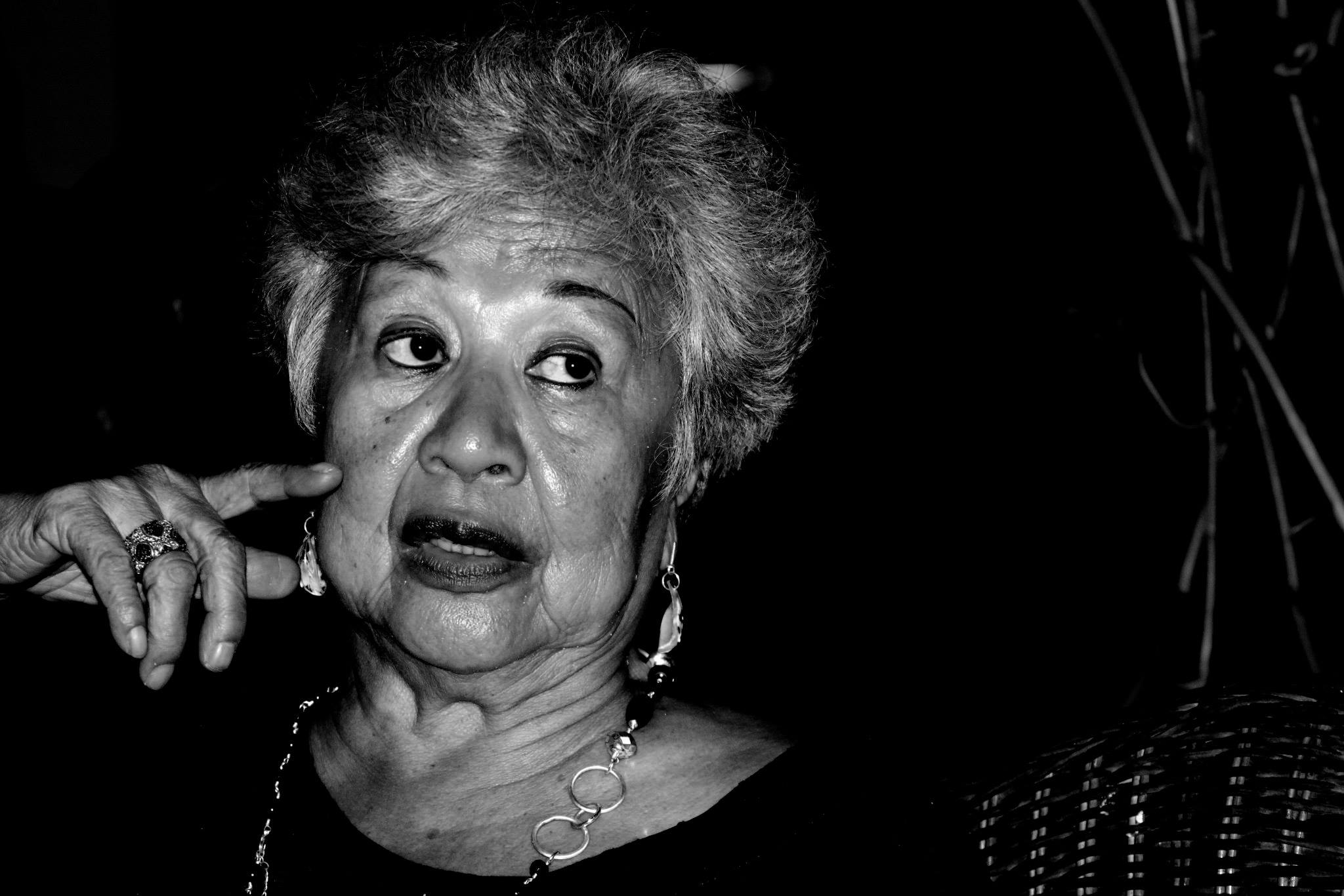 Three years after a sixth form was introduced at the school in 1956 to prepare students for GCE 'A' level examinations, Marilyne Trotz sat exams in French, Latin, and English literature.She would go on to pursue a degree in French at the University of the West Indies, followed by a Masters's Degree in French at the University of Toronto.She returned to Guyana following her studies, to teach French at St. Roses for one year (1964-1965) before joining the French Department as a lecturer, Assistant Dean, and then Dean of the Faculty of Arts.In 1979 she joined the Caricom Secretariat, where she worked until retirement in service to the Caribbean region.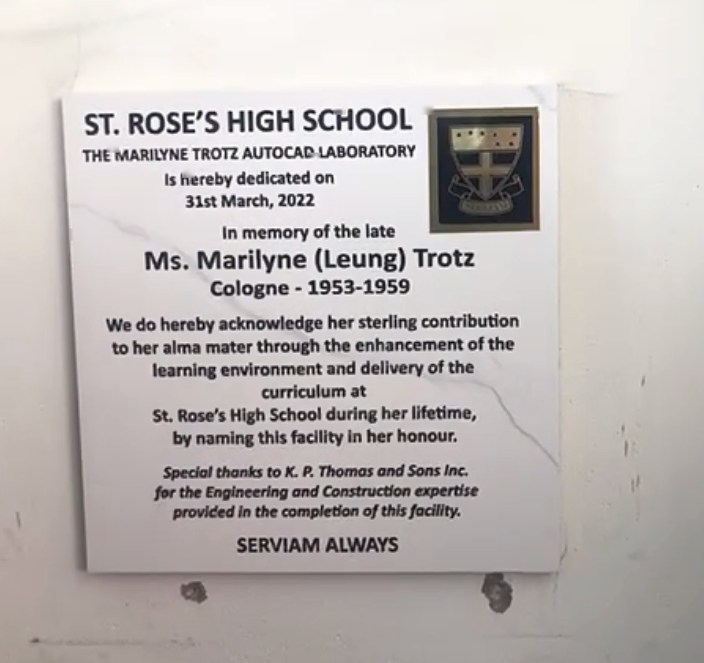 Marilyne Trotz remained a loyal supporter of her alma mater, St. Rose's High School.  She was a member of the Board of Governors for several years, and also served as its first Chairperson.The school's motto, Serviam, was one that she exemplified in her work in Guyana, her commitment to the Caribbean, and her dedication to St. Roses.